Meet the MSP
Nest

Team
Leah, Jill, Amanda, Katie, and Bergen
Discover the difference when you work with Realtors Leah Drury, Jill Numrich, Amanda Buhman & Katie Reilly, along with Operations Manager Bergen Baker – the MSP Nest team at Lakes Sotheby's International Realty. Our customized approach and powerhouse negotiating get you exceptional results.
We know home buying and selling can happen at all stages of life, both expected and unexpected. Each situation is unique, and we listen to your goals and objectives while providing honest and informed advice on how to navigate the market. Whether you are ready to jump right in or are just testing the waters, we are your committed advisors, your calm in the storm, and will stay the course to help you reach your goals.
Award-Winning Realtors
Savvy. Detail-oriented. Straight talk.
We are consistently recognized as Super Real Estate Agents by Minneapolis-St. Paul Magazine and Minnesota Monthly magazine. Readers of the Minnesota Women's Press have voted us Favorite Realtor three years in a row. We are perennial Nextdoor.com Neighborhood Favorites, and regularly place in the Real Trends' national ranking of Top 15 Small Teams in Minnesota.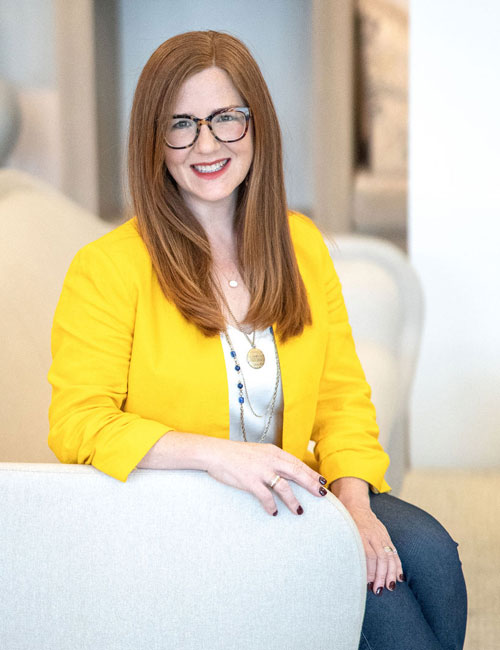 READ LEAH'S FULL BIO
Leah Drury joined Lakes Sotheby's International Realty office in 2010 and is the co-founder and leader of the MSP Nest real estate team. As a lifelong resident of Minneapolis and Edina, and a graduate of the U of MN's Urban Studies program, Leah brings an exceptional knowledge of the entire metro area and a passion for urban living. Because of her unique background, Leah is able to offer her clients a holistic, dynamic and nuanced approach when guiding them to their real estate goals, whether buying or selling, at all price points. She understands the neighborhoods, arts communities and family resources that define and enrich our area, and applies this attentiveness—as well as deep-rooted dedication and enthusiasm—when collaborating with her clients. Leah consistently appears in "Top Agent" lists in local media, and it's no surprise why – her commitment to informed and educated clients, keen awareness of marketing for seller success, and passion for client care shine through. Leah is also an accomplished singer, marathoner, home stager, community volunteer, and serves on the Board of Trustees for the Minneapolis Area Realtors charitable Foundation. The only thing she can't do, is cook. She lives near Minnehaha Creek in Minneapolis with her husband and two teenagers.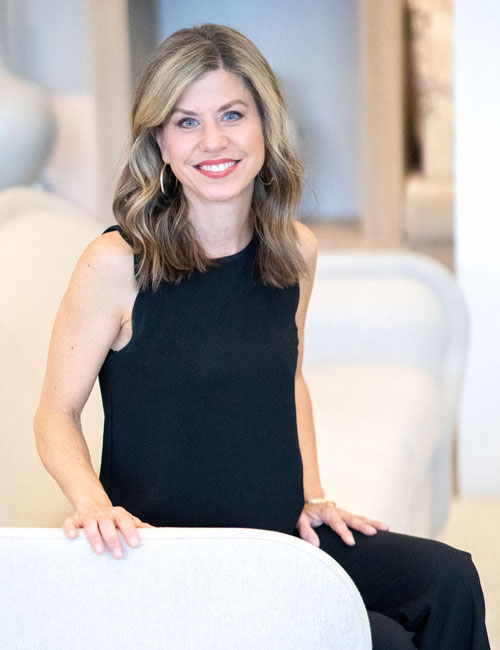 READ JILL'S FULL BIO
Honest, diligent and knowledgeable, clients love Jill Numrich and Jill loves her clients. With over a decade of real estate experience, Jill works with her clients' best interests in mind, while remaining honest about market navigation and maintaining the highest level of professionalism. With extensive experience in new construction as well as an Old Home certification by the Preservation Alliance of Minnesota, Jill knows both old and new homes. Jill is known for creating a positive experience for her clients, and for her straight-forward approach to navigating the complexities of the real estate business. With her deep understanding of the Twin Cities real estate market, she can efficiently help buyers and sellers put their best foot forward. Jill is the co-founder of the MSP Nest Real Estate team and is consistently Voted "Top Agent" by local media year after year. Jill lives in South Minneapolis with her 2 dogs, 2 kids and husband.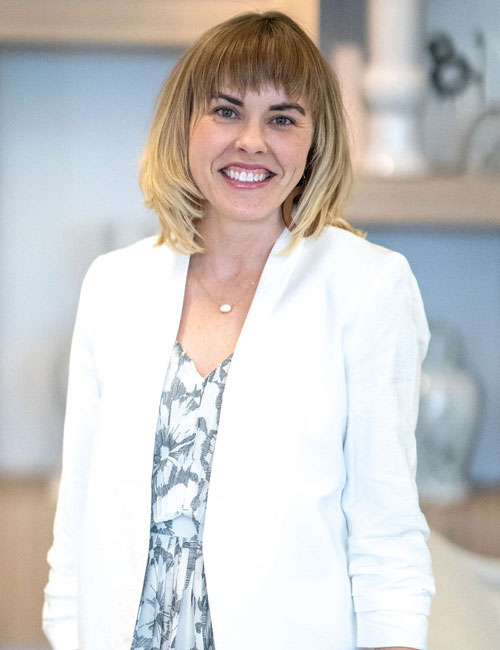 READ AMANDA'S FULL BIO
Amanda prides herself on meeting her clients where they're at, listening carefully to their needs and providing a level of service that exceeds their expectations. She puts her connectivity to the community to work to foster relationships that position her clients for success. Every buyer or seller, regardless of price point, should be treated genuinely and with care and stewardship – that's the commitment she makes to every client. Her background in marketing, media and public relations, coupled with her client-centered approach, means buyers and sellers will be positioned for success in the real estate process. She also has a special affinity for old homes. Amanda lives by Bassett Creek in Golden Valley with her husband and son. She's always ready with a good restaurant recommendation.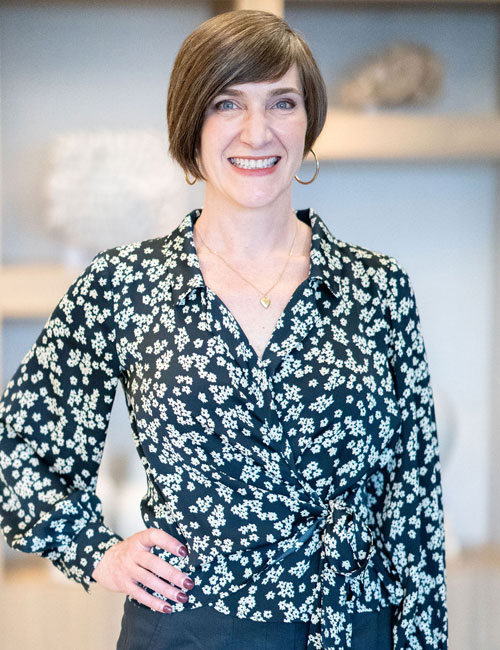 READ KATIE'S FULL BIO
Katie's love of real estate started young. Early on, Katie's mom, grandma and sister would drive around neighborhoods, admiring the homes up and down the blocks. Mom and grandma would point out features "ooh, look at the leaded windows on that Tudor" and "check out the Mansard roof on that house!" This time together with the women in her life proved to be the foundation for her future life in real estate. Now years later, Katie is driving around neighborhoods helping clients find their dream homes! Her knowledge and understanding of houses and the market, coupled with her excellent client care skills, provide her clients with an experienced, positive real estate partnership. As a part of the MSP Nest Team Katie loves working in a power group of women, who work hard for clients, guiding and supporting them to reach their real estate goals. Katie lives in Minneapolis with her husband and two teenagers, and one happy, fluffy poodle, Waffles.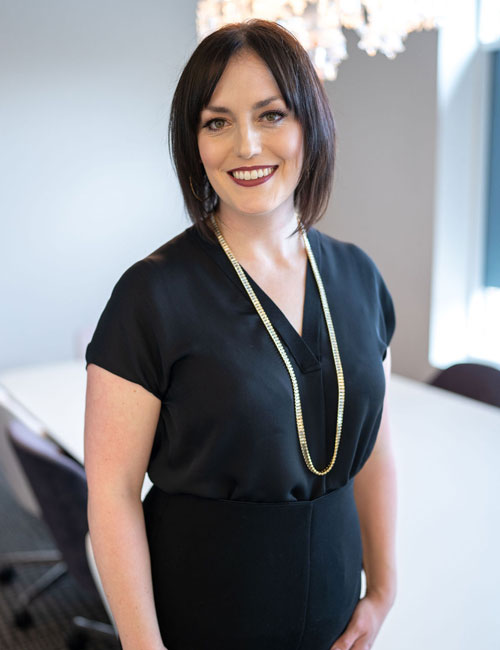 READ BERGEN'S FULL BIO
As the newest member of the MSP Nest team, Bergen brings over a decade of experience in the arts non-profit world, where she codified her expertise in event production, marketing, logistics and development. In her current role as Operations Manager, Bergen is committed to delivering exceptional client care and support, working with the other members of the team in helping each client achieve their real estate goals.
When she's not in the office color-coding spreadsheets (its a thing), you can find her enjoying time with her husband and three kids at her Golden Valley home.
Supporting Our Neighbors
The MSP Nest team is committed to giving back to our Twin Cities community. A portion of every commission earned is donated to local housing-related nonprofits to expand the reach of homeownership for all. Join us!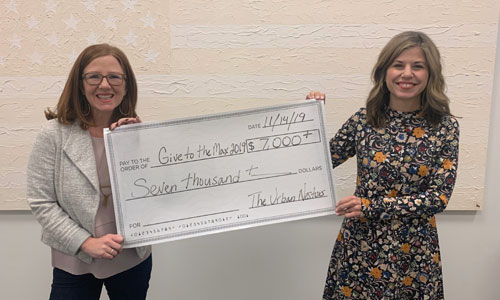 Explore Partnering with Us
We believe everyone deserves luxury service, regardless of price point. Get in touch with us to see if we're the right fit for your home.
"Being an architect in the Twin Cities for over 14+ years has given me insight of who's the best around town. That's why when my wife and I were looking for our second home, we went straight to Lakes Sotheby's International Realty/Leah Drury and Jill Numrich. Their professionalism/services by far have exceeded our expectations. Because of them we sold our home the first day that was listed. It was wonderful/stress free experience working with them. If our friends/families ever need a realtor, without hesitation we will recommend them!"
- Esther & John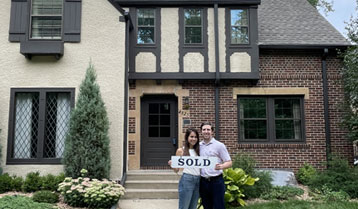 "Leah Drury and Jill Numrich were excellent advocates in the home-buying process and great communicators at every step. They were patient with our lengthy and winding decision-making process, incredibly responsive and always available. We saved money because of their awesome negotiation skills. Highly recommend!"
- Jill & Seth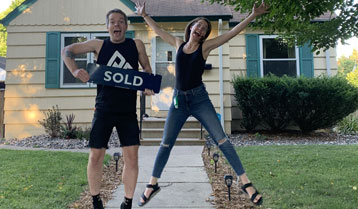 "After working with Leah Drury in her creative life, it was no surprise she was such a great realtor! My husband and I were so happy to have her behind us during our buying and selling negotiations. Compared with other realtors I had worked with, Leah was truly skilled in negotiations--always looking several steps ahead to set us up for success. She helped guide our decision making in the most neutral and artful way possible! Yay Leah!!!!"
- Rachel & Don
"Amanda Buhman is amazing and I highly recommend her to any home buyer. She helped my partner and I find our first home quickly in a very intense seller's market and made the whole process much less stressful. She knows the market well, was an expert negotiator, a great listener, and has many useful connections to make the process go smoothly. On a personal level, she is incredibly helpful, patient, and kind! All told, she really went above and beyond to make sure we had everything we needed to make informed decisions and competitive offers. I can't recommend her highly enough."
- Liz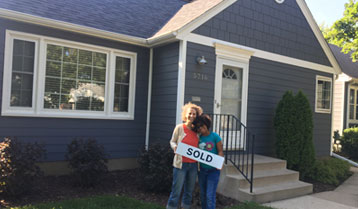 "Katie Reilly helped us buy a new house and sell our current house in an ultra-competitive market. Both processes were clean, simple, and downright enjoyable with Katie's expert advice and help. We were expecting some difficulty and disappointment given the demand for housing, but ended up having a very pleasant, smooth experience both buying and selling. Would recommend Katie to anyone looking for a realtor!"
- Kim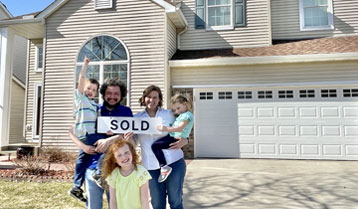 "We could not be more pleased with Jill Numrich. Her knowledge of the local market and the market in general is remarkable - she successfully negotiated both the sale and purchase of our homes with expertise and finesse. Thank you Jill!"
- Stacey & Irmina

Lakes Sotheby's International Realty
3946 W 50th Street - Edina, MN 55424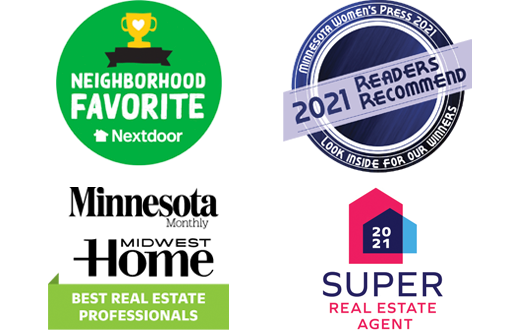 ©2021 LAKES SOTHEBY'S INTERNATIONAL REALTY, All Rights Reserved. The materials contained within this page may not be reproduced without the express written consent of LAKES SOTHEBY'S INTERNATIONAL REALTY. The information herein is believed to be accurate and timely, but no warranty as such is expressed or implied.